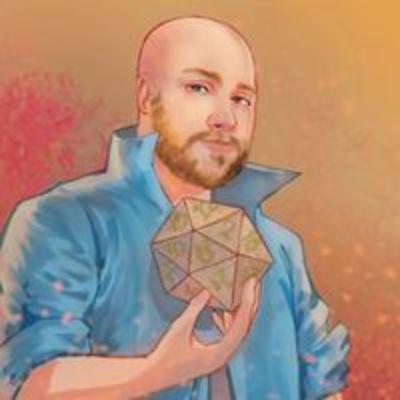 Bowie Sessions
Bowie Sessions
Location
Shakopee, MN, 55379
Timezone: EDT
DM Rate
$5.50 / player
Former soldier, current software developer, eternal nerd. Dogdad of two with my lovely wife, playing out in Minneapolis, and forever missing my home of San Francisco. Board games and Roleplaying are pretty much my life outside of work.
I've been playing D&D, and other RPGs, since I was seven, when my mom made my brother let me play, and at 36 now, it's been nearly 30 years of bad decisions and terrible rolls. I look for players who are people I want at my table in the real world -- open to diversity, tolerant of all people but the intolerant, full of imagination, and passionate about roleplay as much or more than rollplay.
Right now, I'm running virtually, but I prefer in-person games, even as I relish the tools VTTs give me access to, and try to make sure I have everything on hand either way, virtually or physically, to make sure all my players need is their creativity and willingness to fail.
Systems Known
Other
Star Wars: Force and Destiny
Star Wars: Edge of the Empire
Star Wars: Age of Rebellion
Starfinder
Shadowrun 6th World Edition
Shadowrun 5e
PathFinder
Middle Earth
Fate
D&D Original (0e)
D&D AD&D (2e)
D&D AD&D (1e)
Call of Cthulhu
D&D 3e
D&D 3.5e
D&D 5e
Specialties
Character Voices
Lots of mini props