Campaign: Rime of the Frost Maiden
Session Zero: Player/DM Meet-and-Greet and Pre-Game Prep

CONFIRMED
• Public • Campaign • D&D 5e • Game admin:
Papa Noff
Planning well ahead; this campaign won't begin until February of 2021.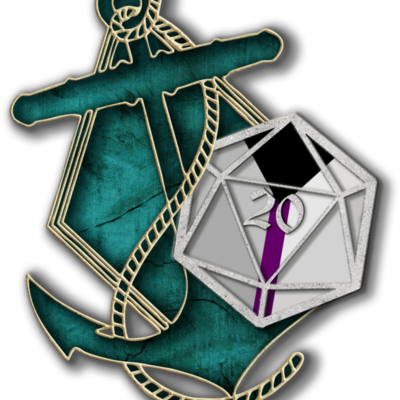 Anthony Scott
Papa Noff
Game Rate
Free
CONFIRMED
• Public • Campaign • D&D 5e • Game admin:
Papa Noff
Planning well ahead; this campaign won't begin until February of 2021.
If you join this game, you can use this calendar to mark when you're available to play.
Kjarri
•
10/20/2020 @ 2:09 am
Hi, I'm definitely interested joining up for this campaign, just had a few questions to make sure I would potentially be a good fit. 

First and foremost what is the plan for how many sessions a month you are aiming for? if its once a week I sadly have to bow out. My wife at most wants me to do every other week since I am interning full time during the week and its hard to get any time to ourselves.

Second is what time zone will this be in? I'm pretty flexible when it comes to weekends as long as I plan ahead, but eventually have to put the kids down to sleep. They are late sleepers though and don't start settling till 10pm MDT (midnight east coast or 9pm west coast). 

I have some experience with roll20 (ran a few sessions of decent into avernus) but have all the source books on DnD beyond. Haven't played much 5th edition, but have listened to countless hours of podcasts and ran 5-7 sessions total. most of my experience is 3.5 and older (started 2nd edition). 

Papa Noff
•
10/20/2020 @ 2:38 am
reply to Kjarri
Hey, glad to have you, Kjarri. In general, I intend to run multiple parties on a bi-weekly basis. My time zone is Pacific, but am generally flexible with time on the days I have set as available. The rest of my week is dedicated to being a full-time student with an average of 50-60 hours a week workload from classes. 

Now, this campaign doesn't even begin until February, and that was to give me enough time to run through the book when I have time between classes, prep the game, and screen players. Secondly, this campaign will be running alongside a recurring, Lost Mine/Icespire Peak adventure geared toward teaching new players. 

A little experience is just as good as no experience, and both are just as good as years of experience, in my opinion; there's always something new to learn, and at the end of the day, it's the journey that matters. 
Kjarri
•
10/20/2020 @ 2:43 am
reply to Papa Noff
Noticed after posting that you had california listed on your profile. My wife and I just moved to colorado from there anand it's only 1 hour off timezone so I'm sure it will work out. 

Looking forward to working with you guys to nail down characters in the upcoming months. I'll stop listening to podcasts involving rime of the frostmaiden to avoid spoilers (haven't gotten far so mostly a mystery to me, but I wont metagame anything i might have knowledge of).

Papa Noff
•
10/20/2020 @ 2:45 am
reply to Kjarri
Sounds good! Looking forward to seeing how the parties take shape and make their mark on the North.
King_warren
•
10/19/2020 @ 9:21 am
Hey I've never played before but im really interested in playing. Aunt (who passed away) was super into it and I never got the chance to play with her. If anyone could take the time to show me the ropes I would be grateful

Papa Noff
•
10/19/2020 @ 9:19 pm
reply to King_warren
Hey, I'm glad you hopped in and are looking to give D&D a shot. This campaign won't be starting until next year, but I am setting up to run campaigns specifically geared for new players and walking them through the ropes. That particular campaign will run through the Lost Mine of Phandelver adventure, with Dragons of Icespire Peak integrated to allow for more player options and agency.  If you're interested, it should be ready to run next week.

It is a paid game, however, running at 15GP per session, and depending on the party can run between four and eight 4-hour sessions.

What you get for that is one-on-one guidance with the rules, the core mechanics, building your first character (over voice), integrating your character into the world, participating in co-operative role play, and leveling up your character. If you're interested, I'd be thrilled to host your first D&D experience, and if cost is an issue, by all means feel free to send me a message or drop me a direct message over Discord at Papa Noff#7012.
King_warren
•
10/22/2020 @ 7:32 am
reply to Papa Noff
Thanks for the invite I am 100% interested I will add you on discord today 
Jollyroger9030
•
09/28/2020 @ 3:21 am
Hi. I'm a college student who is normally the DM of my group but don't have time for planning anymore since i just started classes but I'm excited about trying a new way to play.

Papa Noff
•
09/28/2020 @ 6:19 pm
reply to Jollyroger9030
Working my way through college as well, so I get it -- the schedule juggling is real. You've got some time to explore Roll20 as a platform before this campaign gets underway (Feburary, 2021, as stated in the description). 

About a week prior to the campaign starting, I plan to hold a couple of open sessions to help players iron out any issues with roll20 and familiarizing themselves with the platform, as well as discussing character options. For the record, aside from the PHB, Volo's Guide and SCAG are open to all players when creating their characters, as well as any options provided in Rhime of the Frostmaiden.
TaxtheChangeling
•
09/14/2020 @ 10:11 pm
Hi, um, what sites will we be using to do the whole player/DM meet-and-greet, cause I'd like to recommend a site called daily.co, as I don't currently have access to discord, but I'm really interested in D&D, but I've been turned down and completely ignored by some people, as I don't have discord, and thus, can't chat how they are used to it, if needed, i could show anyone who is interested how to use daily a month or two in advance.

Papa Noff
•
09/28/2020 @ 6:09 pm
reply to TaxtheChangeling
Took longer to get back to you than I would have liked; busy school schedule. I've given it about two-weeks of thought and will have to give a soft no, with two conditions to be made a yes; that each player agrees to use the daily.co platform, and that you, as you volunteered, demonstrate how to use the platform. As I mentioned on the 14th, should players not be able to use discord, and failing the above conditions, I will opt instead to utilize the roll20 voice and chat feature. 
TaxtheChangeling
•
09/29/2020 @ 8:45 pm
reply to Papa Noff
ok thx, ill take that into mind, if the conditions above are not met, i cant actually play, cuz i cant access discord or roll20 voice chat features, so you'll need a player at least five players, just in case those conditions arent met, pretty much the only one that might now be met is everyone agreeing to it, but if everyone does agree, ill show everyone on a set date, so long as im not busy with school or something

Papa Noff
•
10/19/2020 @ 9:21 pm
reply to TaxtheChangeling
Sounds good. There's plenty of time between now and then.

Papa Noff
•
09/14/2020 @ 11:28 pm
reply to TaxtheChangeling
I will look into it and let you know within the next few days. If all else fails, I'll make use of Roll20's voice and chat features.